Laporte High School


Class Of 1984
In Memory
Bruce Hornig VIEW PROFILE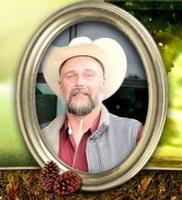 On August 28, 2014 we lost an amazing husband, father, brother, uncle, friend, and hero, Bruce Hornig. Bruce was 48 years old and passed away due to Acute Myeloid Leukemia and respiratory issues. Bruce was a person that you only had to meet once, to never forget. He was born on April 20, 1966 in LaPorte, Indiana to Walter and Muriel Hornig. At 19, he married the love of his life, Janet. In 1991, they were blessed with their only child, Katlin. For the majority of his life he was a truck driver, farmer, fabricator and trained draft horses. Until 2006, Bruce lived in LaPorte, Indiana and then moved to Alamosa, Colorado.
Bruce loved raising and training draft horses. His passion was working with his many 4-H kids over the years. Bruce was legendary for how well he faced life's challenges but always maintained a positive attitude. He viewed adversity as a blessing, which prepared him to better help others. He taught so many not only how to live life, but how to enjoy it! Bruce was more than just a friend to so many; he was an inspiration. Bruce never had a bad day, it was always "just another day in paradise."
He was a pretty simple guy. It didn't take much to make him happy, just a beautiful sunset, a good talk around a huge bonfire with friends, driving a team of horses, or welding a project for someone. His gift of working with animals was remarkable, from doctoring calves in the middle of winter to getting a foal to nurse. He never hesitated when offering a hand to anyone, and did everything with a smile on his face. One of his greatest joys was being the best father and husband a family could ask for. His support was never ending for all of their projects and endeavors and he never gave less than 100% of his love.
Bruce is survived by his wife of 29 years, Janet, daughter Katlin, and some of the most amazing friends and family a guy could ask for.
Click here to see Bruce's last Profile entry.