Laporte High School


Class Of 1984
In Memory
Thomas Lindewald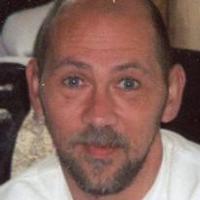 Mr. Thomas "Smurf" Lindewald, 47, of Kingsford Heights, Indiana, died Monday, August 1, 2011, at his home.
He was born February 28, 1964, in La Porte, Indiana, the son of and Paul and Carolyn (Pointon) Cooper.
Thomas was baptized at St. Paul's Episcopal Church in La Porte and was a member of the Patriot Guard. He loved 4-wheeling, collecting knives and refurbishing toy cars.
He is survived by his three daughters, Ashley Lindewald, Courtney Lynch, and Tiffany Lynch, all of La Porte; five grandchildren, Dave Mrozinski, Valorie Mrozinski, Hayden Lynch, Thomas Lynch, Julianna Lynch; parents, Paul and Carolyn Cooper of Walkerton, Indiana; grandmother, Burdetta McClaran; brother, Tim (Cathy) Lindewald of La Porte; nephew, Trevor Lindewald; aunt, Pat Lindsley of La Porte; two uncles, Carl Pointon of Mentone, Illinois, and Wayne McClaran of La Porte.
Thomas was preceded in death by his grandfather, Harry McClaran, and a sister, Risa Ann Lindewald.